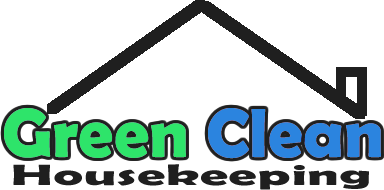 We're concerned for the environment and want to make sure the cleaning solutions and methods we use are safe for our families and won't contribute to global warming.
If we all change a little, it can help a lot.
Greenclean has developed an extremely safe and effective cleaning method. Because we are locally owned and operated, you can depend on our responsiveness, accountability and personal attention to detail.
When we clean your home you get the perfect combination of professional quality and personal attention.
About (those chemicals)
Aerosol propellants contain flammable and nerve damaging ingredients, as well as tiny particles that can lodge in your lungs. Fragrances of all kinds can provoke allergic and asthmatic reactions.
Look for products scented with essential plant oils such as citrus, lemon and lavender.
If dirt, dust and germs are removed from your homes with harsh chemicals, what is removing the harsh chemicals from your home? Ironically, conventional cleaning chemicals actually increase indoor pollution and promote health problems.
GREENCLEANING reduces our carbon footprint on the planet, one household at a time.
Terms and Conditions
Greenclean housekeeping is insured for property damage and personal injury, covering for any accidental damage caused by Greenclean.
If the customer is not completely satisfied with a cleaning job, we will re clean any areas and items to a customer satisfaction.
The customer must allow the cleaner access to hot water and power. All fragile and highly breakable items must be secured or removed.
Minimum of 2 hours per cleaning visit applies.
Payment is requested prior to, or on completion of your cleaning service. Payment can be made by cash, cheque or direct debit.
Customer may cancel or adjust the time of a cleaning service by giving at least 24 hours advanced notice. In the event of a lock out caused by no one being home and cleaner unable to access home, or a cancellation is made when the cleaner arrives on the day booked, the customer agrees to pay the full price of a cleaning visit. The inconvenience and cost of this event causes loss of potential work for that day, petrol costs and in some cases the cost of child care.
Greenclean reserves the right not to be responsible for cleaning job not complete due to the lack of hot water or power , third party entering or present at the customers premises during the cleaning process.
Unless otherwise agreed, the account is rendered for immediate payment on the completion of the home clean. The client must make payment by cash before the cleaner leaves the premises. If a bank transfer is agreed with customer, it is to be arranged no later than a day, before the day of the cleaning. GREENCLEAN reserves the right to refuse any cleaning job, if the condition of the property is hazardous to the health and well being of the cleaner.
Many homes have a desire to be a green cleaning home. After personally experiencing allergic reactions with chemically laden products, I decided to 'go green', to see if it made any difference to my health and my family. I gradually replaced the bleaches and chemicals with more naturally based commercial products, and yes I experimented in making my own.
There was a definite improvement in my health and my family.
Green cleaning natural products clean as well, if not better than conventional products.
You will notice the difference if you decide to green clean your home.
For all enquiries please contact Christine on
Phone:
03 5986 7559
Mobile:
0428 757826
Email:
green_cleaning@hotmail.com